Play To Win!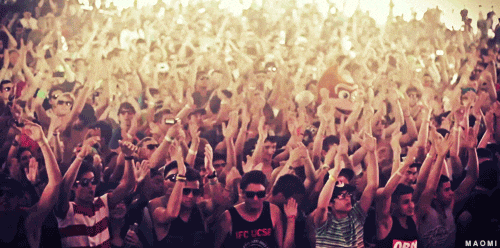 Well done everybody, the guild continues to go from strength to strength with positive development in all areas. To match the trend I have boosted the rewards we offer across the board so it's even easier to win!
Weekly Conquest Rewards
500k credits for each 100k points (up from 300k credits)
I will continue to total up all your character scores in each guild
If you score 100k+ in 2 or more of our guilds I will now combine the scores

Examples...
You score 140k in Alpha and 170k in Beta: Both are above 100k so they are combined into 310k points so you win 1.5m credits 🏆
You score 110k in Alpha and 20k in Beta: Your Alpha score of 110k wins you 500k credits 💰
You score 50k in Alpha and 70k in Beta: Neither are above 100k so you don't win anything 😭

In my tests this has shown a 10-20 million credit increase in prizes for some weeks!
1st place continues to win the Minister of War rank and a Grand Chance Cube
The top 3 scorer's prizes remain awesome: 1st:10m / 2nd:6m / 3rd:4m
Getting the highest single character score in any of our 3 guilds still gets you 5m credits
Encryptions & Reinforcement Modules
You have been able to
COD mail me
Encryptions and Reinforcement Modules for ages and now is a good time to update the credit amounts to reflect the current market and our needs:
Encryption COD increased to 400k each (up from 350k)
Reinforcement Module decreased to 200k (down from 500k, we have over 250 in storage already!)
Free donations still welcome 😁
So the guild will now pay 400k for each and all types of conquest Encryption you have and 200k for each Reinforcement Module. Just COD mail them to Ula Vii.
Guild Lottery x2
You can now deposit lottery money into Alpha & Beta (previously just Alpha). Hopefully this means more of you can play as I know some of our Beta crowd felt excluded. I'll add the list of Beta guild entries to the bottom of the Alpha guild entries and then do the counting as normal.
Read here if you want to find out how the lottery works.
Additionally, the guild donation to the prize pot will be 20 million credits each week (up from 10m) 😎
Battle Master Hunting Parties
We now have 4 Battle Master Hunters who will be forming groups in guild chat:
Darknell
Jet'lizzard
Nærgal
Stewy
This means you will have more opportunities to farm Encryptions which you can COD mail to me or sell for yourself on the GTN. Just keep your eyes on guild chat and the Discord #group-finder channel for when they start a group. The times for this are random but regular since it's a combination of "when they find several Jedi to kill" and "when they have time to lead some kills".
_______________________________________________________________________________________