Return Of Legacy Scoring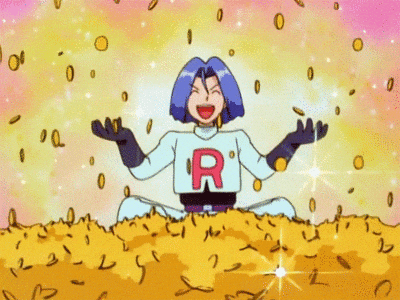 🌟 I'm very pleased to announce the return of legacy conquest scoring! 🌟
Legacy scoring is were we combine the conquest scores for all of your characters in Alpha guild and mail you a sweet amount of credits for your efforts 😃
I've always felt it provides better rewards for everyone helping the guild win 1st place regardless of if you score your points on one character or twenty. We had to take a break from legacy scoring when the 6.0 conquest changes arrived as it already took several hours every week which then took even longer with the new points system so we temporarily switched to individual character scoring. While doing that we've been refining a process to share the workload and implemented a few changes so that now we can return to legacy scoring.
This means a lot more people are going to be getting prizes as everybody who scores 100k or more will win! For every 100k points you get in Alpha you will win 200,000 credits. No lottery randomness. It's a straight points to credits conversion. You could score 100k CQ points on one character, 50k on two or 34k on three! The idea is that every time you see a conquest reward popup you can think of it as a credit popup 💰
Big Rewards
Each week we post the results in
our Conquest gallery
and mail your prize to the character name in your member notes, so make sure those are accurate!
We reward you 200,000 credits for every 100k conquest points you earn, there is no limit!
The top 5 scoring legacies each win a bonus 5 million credits
The game rewards you 2, 3 or 4 Solid Resource Matrix depending which planet yield we invade
You can continue to COD mail Ula Vii encryptions for 400k each
You win the 25 conquest titles and 38 achievements
The #1 point scorer each week wins the Minister of War rank in-game
Your score will be recorded in the long term score board for all to see
Because Alpha is the guild that goes for the win each week, we are going to focus all the rewards there which allows us to give out greater prizes for the people who are contributing to the guild's victory. We won't be giving out any prizes for Beta or Rep since they are not going for the top spot and already benefit from the large yield crafting rewards. The other aspect of it is that we wanted to include every single point you earn in the legacy scoring and even with us sharing the workload it would still take far too long to do that across all three guilds.
We expect some people to be moving from Beta to Alpha for the big conquest rewards and from Alpha to Beta for
the new raid team boosts
. A few of us will be logging in periodically throughout Tuesday to handle invites so drop a message in our Discord #guild-invites channel or post a reply below and we'll get you in. Remember not to move over until after the CQ reset at 19:00 BST if you want your in-game weekly rewards 😉
Play well and have fun!
~ Ula Vii ~